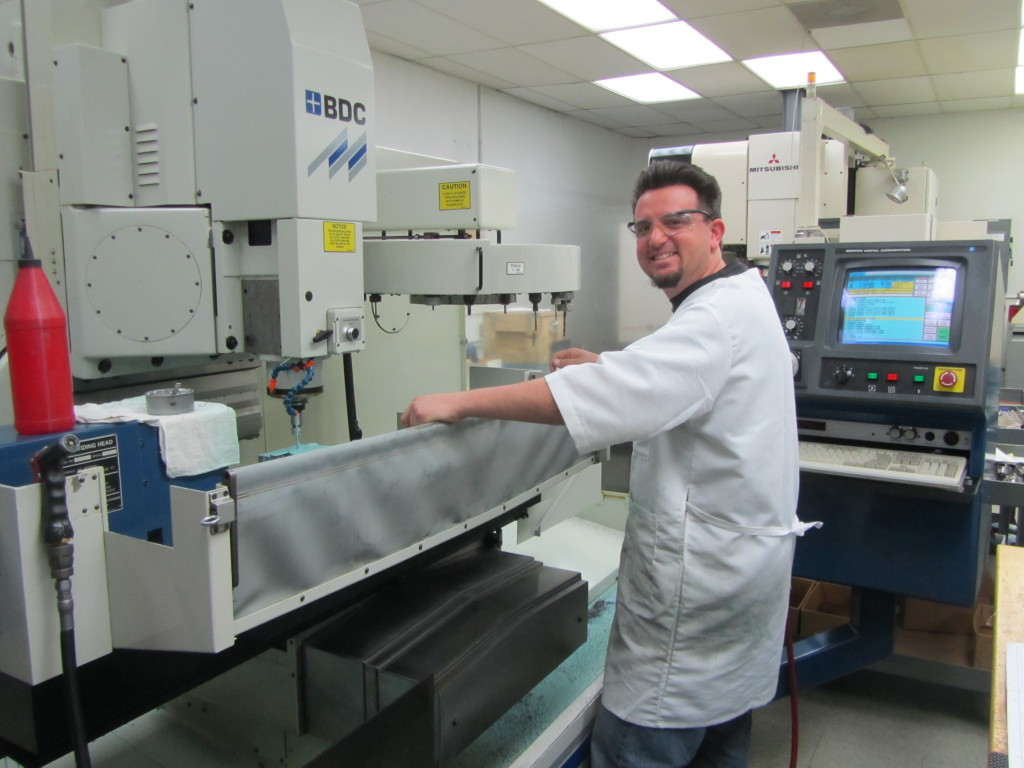 Milling Services
With over six decades of experience in the field of precision machining, Maroney Company is one of the leading providers of milling for precision engineering worldwide. The experienced machinists at our company use the latest state of the art machines to fulfill the customer's milling requirements. 
We have the following milling equipment:
Maroney Company is an AS9001AD and ISO 9001:2015 certified organization. In addition to these certifications, the combination of state-of-the-art machinery and highly-trained professional technicians allow us to successfully undertake complex milling and other precision machining tasks. We achieve this thanks to our detailed, precise and thorough approach to detail.
When it comes to precision engineering services like milling, process quality control is essential. The disciplined and experienced technical staff at Maroney Company adheres to stringent quality standards. One of the steps in which they achieve this is by maintaining properly organized and clean workspaces. Additionally, temperature control systems keep these facilities further secure. 
All these factors have helped Maroney Company to provide exemplary and consistent services to the customers over the years.
What is Milling?
Milling is the process of machining using rotary cutters to remove material by advancing a cutter into a workpiece. This may be done in varying directions on one or several axes, cutter head speed and pressure. Milling covers a wide variety of different operations and machines, on scales from small individual parts to large, heavy-duty gang milling operations. It is one of the most commonly used processes for machining custom parts to precise tolerances.
Our Milling  Services and Capabilities:
Maroney company has suitable machinery to provide our customers with precise milling services. You can find the details up next:
Bostomatic 505 5-Axis CNC
An American-made machining center that combines innovative design principles, unique control features and quality construction to make it one of the fastest, accurate and versatile machines on the market. It has a 5-axis configuration which can be used as a vertical, horizontal, combination or for full 5-axis simultaneous machining. The ability to machine complex shapes, undercuts, difficult angles, 5-sides of a block in a single setup reduces tooling cost and labor time, resulting in a better cost per part in addition to maintaining parts conformity throughout the run of the part.
Bostomatic BD 18 4-Axis CNC
This one's an Accurate Digital Numeric Control CNC milling machine. It's a high performance machine with a complex cutting system along with other features that will assist in the manufacturing of precision engineering parts.It offers users a high quality CNC milling machine, along with engineering consultation from qualified professionals to help you design and manufacture your next piece of equipment here in Maroney Company.
Mitsubishi MV 60E 4-Axis CNC

Bostomatic BD22 4-Axis CNC

Bostomatic BD 18 4-Axis CNC

Bridgeport Mill
Contact Us for your Milling Machining Requirements
At Maroney Company, we look forward to helping our customers with their milling needs. Please give us a call at (818) 882-2722 or contact us to discuss your requirements and find custom solutions tailored just for you.