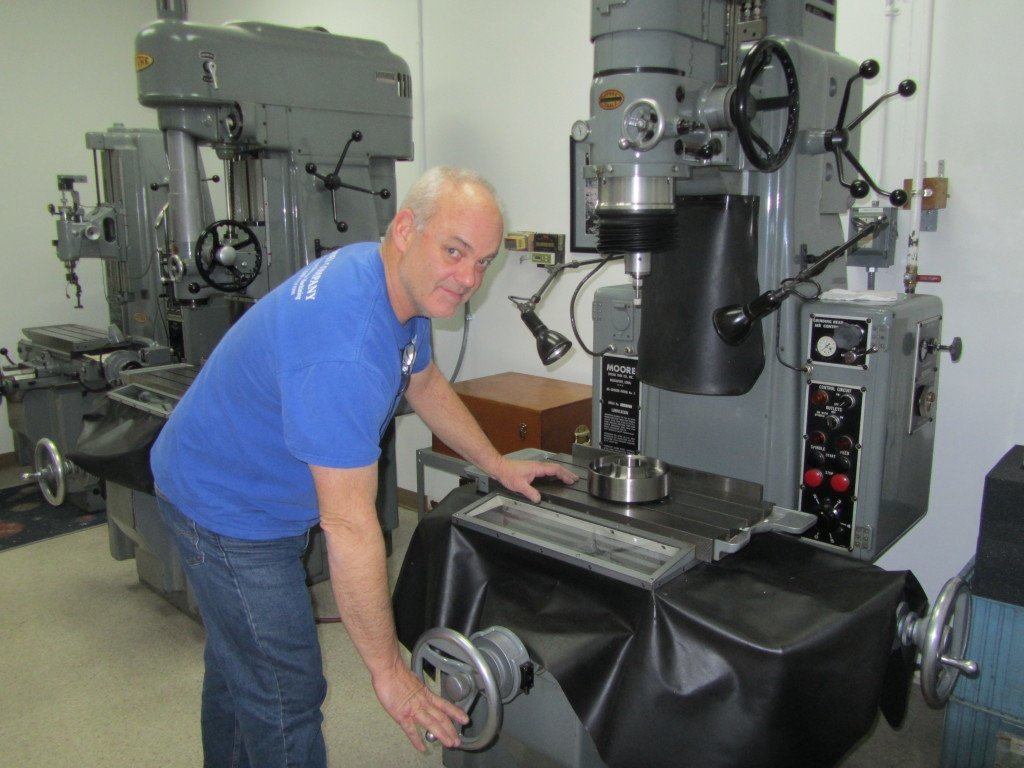 Honing Services
With over six decades of experience in the field of precision machining, Maroney Company is one of the leading honing service providers worldwide. The experienced machinist, technicians and engineers at our company use the latest, state-of-the-art machines, tools and equipment to fulfill the customer's metal honing requirements.
We currently have the following honing equipment:
Maroney Company is an AS9001AD and ISO 9001:2015 certified organization. In addition to these certifications, the combination of state-of-the-art machinery and highly-trained professional technicians allow us to successfully undertake complex honing and other precision machining tasks. We achieve this thanks to our detailed, precise and thorough approach to detail.
When it comes to precision engineering services like honing, process quality control is essential. The disciplined and experienced technical staff at Maroney Company adheres to stringent quality standards. One of the steps in which they achieve this is by maintaining properly organized and clean workspaces. Additionally, temperature control systems keep these facilities further secure.
All these factors have helped Maroney Company to provide exemplary and consistent services to the customers over the years.
What is honing?
Honing is an abrasive metallography process that produces a low-tolerance, precision machined surface on a metal workpiece while simultaneously grinding away an abrasive grinding wheel or rotating stone on it in a pre-planned pattern. This process produces a highly refractive finish on the metal surface that requires high temperatures and aggressive solutions, such as abrasive grinding fluids. The final product is highly wear-resistant and exceptionally smooth, making it ideal for use in abrasive applications. The physical properties of metal, especially high hardness and high heat resistance, make this material particularly well suited for machining applications.
Honing Equipment and Capabilities:
Our honing department brings to the table the best products available in the market at Maroney Company. We achieve this by working with these powerful honing machines:
Sunnen Model ML4000
A solution that takes honing to a whole new level, which is exactly what we at Maroney Company are always aiming at. This machine allows us to produce faster and with greater accuracy and consistency than I.D Grinders – especially where diameters are under 40 mm (1.57 in.). This machine provides constant stroke length and stroke rates; combined with automatic size control and a patented Dual Feed Pressure System. This means greater control of bore size, finish and geometry than ever before, at high production rates.
Sunnen Hone Manual
When it comes to specialized, very detailed, and complex honing requirements, we at Maroney Company always surpass the expectations with our great machining and human resources. The Sunnen Hone Manual brings to our expert personnel the option to achieve greater detail in our client's projects due to its greater precision than any automated machine that's in the market. 
Contact Us for Your Honing Requirements
At Maroney Company, we look forward to helping our customers with their honing needs. Please give us a call at (818) 882-2722 or contact us to discuss your requirements and find custom solutions tailored just for you.