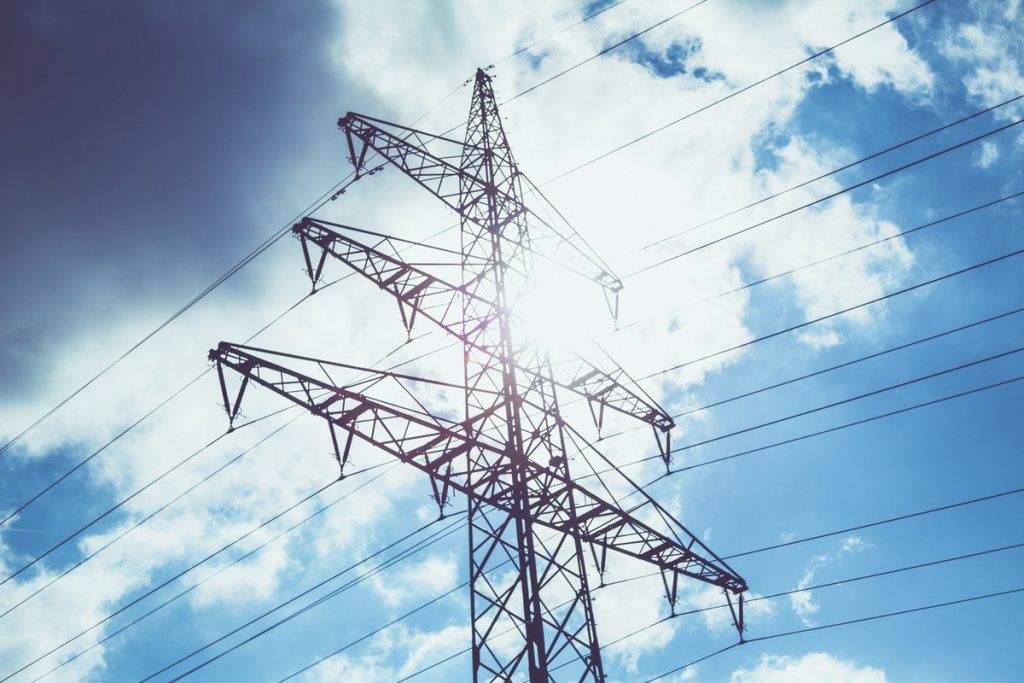 Precision Machining for the Power Industry
The entire world runs on the electricity generated by the power industry- both traditional and renewable sources of energy. The power industry is very crucial to modern society. Maroney Company works with various organizations in this essential sector to manufacture the necessary custom tooled, complex precision machined parts that enable the power industry to operate seamlessly. We help our clients optimize their supply chain processes and reduce their product development timelines considerably for robust production engineering.
At Maroney Company, we are detail-oriented with a focus on quality. We are an AS9001AD and ISO 9001:2015 certified company. For more than 6 decades, we have been guaranteeing superior-quality service to our customers.
The machinists and technicians at Maroney Company are not only highly-skilled but also have years of experience in the power industry. They use state-of-the-art pieces of equipment in our EDM shop to handle even the most complex of designs and realize them into custom CNC parts. We also have the ability to scale our product engineering solutions as per the needs of the customers.
Since the power industry deals with high precision manufacturing processes, there are strict manufacturing guidelines in place. Maroney Company makes sure to adhere to these rules and regulations during the production of the machine parts for the power sector.
The Power Industry
Considered to be the backbone of the industrial world, the power industry deals with the generation, transmission, distribution, and the sale of electricity to both commercial institutions and the general population
The power generation includes both non-renewable and renewable sources. Traditionally, electricity is generated from fossil fuels and natural gas. Renewable energy, on the other hand, is sourced by harnessing the power of wind, water, and the sun. Electricity is indispensable to modern society and this sector is ever-evolving due to the advancements in technology.
There are many players in the market for the power industry. Some of the biggest global names are Duke Energy, Engie, EDF, Enel, General Electric Company (GE), and Siemens.
Custom Machining of Power Sector Equipment Parts
The power industry deploys sophisticated pieces of machinery for power generation, distribution, and transmission. As a result, they need custom CNC machining and other EDM services for the machine parts. The skilled professional team of technicians at Maroney Company has the required capabilities to take these complex design requirements and produce precision machined parts based on them.
Best Precision Tooling Capabilities- Latest pieces of equipment like Wire EDM with "Turn while Burn" capabilities, Multi-Axis CNC Sinker EDM, 4 and 5 Axis Milling and Jig Bore machines allow precision machining of complex designs. Additionally, we custom-create any complex machine parts with high accuracy.
Guaranteed Quality- As an AS9001AD and ISO 9001:2015 certified organization, we put a lot of emphasis on delivering the best quality services to our clients all the time. Our custom manufactured products are guaranteed to meet the stringent quality standards of the power industry.
Years of Industry Experience- Maroney Company has been a leading player in the industry for more than 6 decades. Our machinists have extensive experience and the necessary skill required to produce the best quality precision parts for power and energy equipment and machinery.
Power Tooling Equipment and Capabilities
Below are examples of the advanced machinery and tooling capabilities available at the Maroney Company.
Complete 4 and 5 Axis Milling and Jig Boring department.
Complete Multi-Axis CNC Sinker EDM and Wire EDM including programmable "Turn While Burn" capabilities.
Complete CNC Lathe department.
Complete Grind and Hone department, including Jig Grind, Manual and CNC I.D. / O.D. Grinding, Surface Grinding, Centerless Grinding, and Honing.
Optical Flat Diamond, Double Face, Single Face, Roll Lapping and, Extrude Honing.
DP Technology "ESPRIT" CAD-CAM programming Systems supported by (6) Workstations.
All systems capable of receiving and processing customer-supplied computer files from customers via our 265-bit AES Encrypted File Transfer Network.
Complete inspection department with Automated Coordinate Measuring Machines.
Highly secure, organized and state-of-the-art workspaces.
Our Top Power Industry Applications
Some of our top applications in this industry are as follows-
Rapid machining and tooling of jigs, chassis, and brackets for manufacturing components.
Tight tolerance machining of end-use components.
Prototype machining services for parts with complex designs.
Rapid prototype machining of parts using CNC turning and CNC milling services.
Custom tooling and fixturing.
Customized small production run batches for replacement and repair of machine parts.
Trusted Manufacturer of Custom Parts
Maroney company has been in the business of manufacturing custom precision machined parts for more than 60 years. Our skilled machinists and technicians always prioritize service quality and pay great attention to details. This, along with the latest machinery in our EDM shop, enables us to provide unparalleled services to our customers- thus making us one of the most trusted names in the industry.