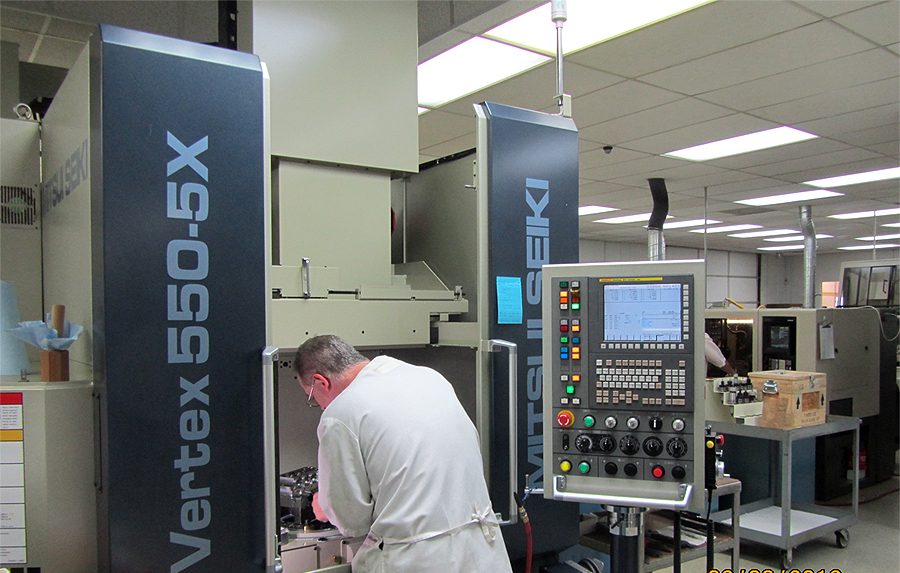 Jig Boring Services
With over six decades of experience in the field of precision machining, Maroney Company is one of the leading providers of jig boring services worldwide. The experienced machinists, technicians, and engineers at our company use the latest state-of-the-art machines, tools, and equipment to fulfill the customer's precision engineering inspection requirements.
We have the following jig boring equipment:
The Maroney Company prides itself on offering high-quality equipment for every type of drilling project and has no problem working with clients to complete any drilling project. Whether you need core drilling equipment or a drag system, or you need tilt, auger, or a variety of other systems, this company can help you find the best product for your needs. In fact, each of these items is designed to be used in a specific way so you can always count on them to perform safely and properly. Their goal is to make sure their customers always get the most out of their drilling projects.
In addition to meeting industry safety standards, the Maroney Company ensures its customer satisfaction with a 100% Satisfaction Guarantee. Should there ever be any question or concern about the quality of their equipment or service, the Maroney Company will make you feel free to contact them at any time. They are also always available to answer your questions and concerns.
What is a Jig Borer?
The jig borer is a type of machine tool invented to enable quick and precise location of hole centers, it resembles a specialized species of milling machines that provides tool and die makers with a higher degree of positioning precision and accuracy than those provided by general machines.
Although capable of light milling, a jig borer is more suited to highly accurate drilling, boring, and reaming, where the quill or headstock does not see the significant side loading that it would with millwork. A result is a machine designed more for location accuracy than heavy material removal.
Jig Boring Equipment and Capabilities:
Our Jig Bore Department brings to the table the best products available in the market at Maroney Company. We achieve this by working with these powerful Jig Boring machines:
Mitsui Seiki VX-550-5X
At Maroney Company we've never taken quality and safety for granted, and never will. That's why we've always been working with state-of-the-art tools, equipment, and machinery. The Mitsui Seiki VX-550-5X is a 5-Axis trunnion type high precision, vertical machining center with linear ways. It's designed as a "box-to-box", it offers a rigid machine structure and gear drive system for the A and C rotary axes.
The trunnion-style tilt axis has massive side support further enhancing rigidity. The machine is ergonomically designed for easy access to the workpiece machining area. The trunnion-style tilt axis has massive side support further enhancing rigidity. The machine is ergonomically designed for easy access to the workpiece machining area.
Moore Model B-18
Moore Model B-18 Jig Borer is one of the most popular heavy-duty models in the company's product line. The company's claim to fame is the "Drill and Release" system, which is considered by many to be the industry standard for measuring holes in steel. For this reason, the company has a reputation as a leader in the industry. The Jig Borer is one example of the many models of drilling machines that Moore produces, and it is especially useful in breaking up and removing core samples from the bottom of a hole.
This provides us at Maroney Company the ultimate capabilities when it comes to heavy-duty, precise machining, with an almost infinite variety of options, so our customers always get exactly what they need.
Contact Us for your Jig Boring requirements
At Maroney Company, we look forward to helping our customers with their jig boring needs. Please give us a call at (818) 882-2722 or contact us to discuss your requirements and find custom solutions tailored just for you.