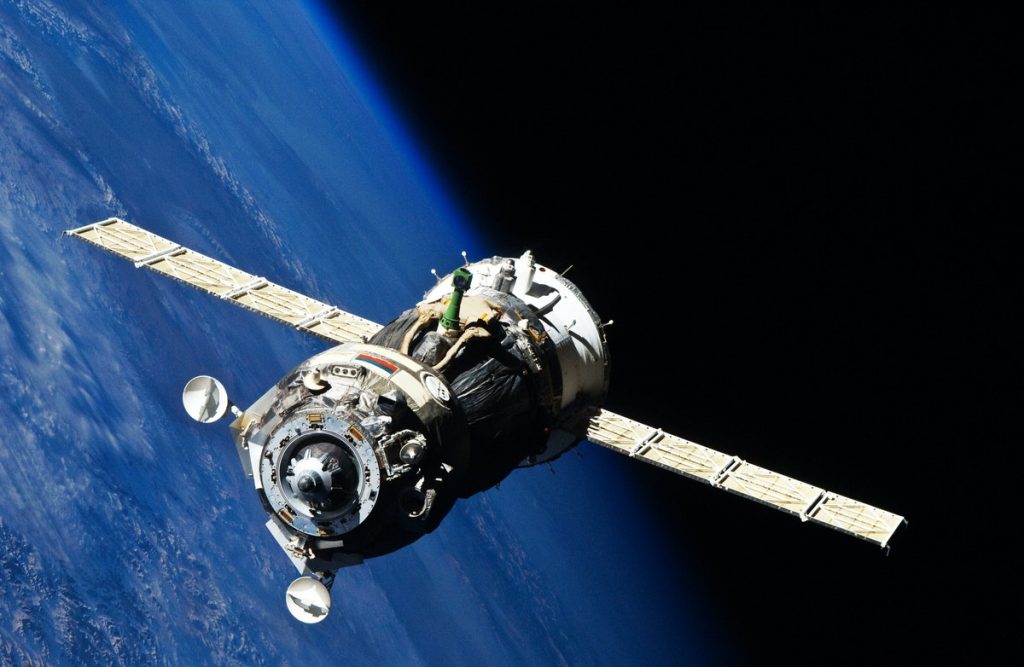 Precision Machining for the Aerospace Industry
Maroney Company works closely with some of the top aerospace and defense equipment manufacturers like NASA and other Fortune 500 companies. When it comes to services for the industry, the main focus of our aerospace machine shop lies in producing precision parts while simplifying the overall supply chain process. As an AS9001AD and ISO 9001:2015 certified organization, we are equipped to not only handle the most complex designs but also have the capability to scale as per the needs of our clients.
The highly skilled and professional technicians and machinists at Maroney Company make use of the latest, state-of-the-art machinery to produce custom aerospace machined parts instruments. This allows our clients to create an agile supply chain that caters to newer markets. Federal agencies, aerospace companies, and defense contractors greatly benefit from our culture of putting emphasis on the smallest details of the manufacturing process.
Maroney Company complies with all the necessary regulations pertaining to the aerospace industry and follows strict security protocols during the design and manufacturing process. All these factors together make Maroney Company one of the most sought after organizations when it comes to manufacturing precision parts for the aerospace industry.
The Aerospace Industry
The aerospace industry primarily deals with the research, development, and manufacturing of various flight vehicles. These vehicles include airplanes, military aircraft, unpowered gliders, sailplanes, lighter-than-air vehicles like balloons and airships, defense equipment like missiles, spacecraft and other space launch vehicles. The industry is also engaged in manufacturing and operating pertinent control mechanisms like the flight-vehicle subsystems, propulsion mechanisms, aviation electronics systems and other essential support systems necessary for flights. Finally, the industry is also involved in the fabrication of nano-aerospace solutions and products as well as systems that use aerospace technology.
This industry can thus be seen as an amalgamation of engineering, science and business efforts that makes flying both in the Earth's atmosphere (aeronautics) and around it (astronautics) a reality. As one can imagine, technology, especially precision hardware and software solutions play a crucial role in aerospace.
The companies in this business space can be either public or private. Some of the key players in the global aerospace industry are manufacturers like Boeing, Airbus; defense manufacturers like Lockheed Martin and General Dynamics and Northrop Grumman and of course, the space programs of various countries like NASA. Additionally, some of the privately-owned space research companies like SpaceX and Blue Origin are the latest additions to the aerospace industry.
Custom Aerospace Components & Parts
We are capable of designing and custom machining complex precision parts accurately. This is made possible by the team of extremely efficient and skilled machinists who have years of industry experience in CNC precision manufacturing. Additionally, the use of the latest pieces of machinery helps in the manufacturing process.
Best Tooling Capabilities- Latest equipment like Multi-Axis CNC Sinker EDM, Wire EDM with "Turn while Burn" capabilities, 4 and 5 Axis Milling and Jig Bore machines allow precision machining of complex designs. Additionally, we custom-create any complex machine parts with the utmost accuracy.
Guaranteed Quality- As an AS9001AD and ISO 9001:2015 certified organization, we put a lot of emphasis on delivering the best quality services to our clients all the time. Our custom manufactured products are guaranteed to meet even the most stringent quality standards.
Years of Industry Experience- Maroney Company has been a leading player in the industry for more than 6 decades. Our machinists have extensive experience and the necessary skill required to produce the best quality precision parts for aerospace machinery.
Aerospace Tooling Equipment and Capabilities
Below are examples of the advanced machinery and tooling capabilities available at the Maroney Company.
Complete 4 and 5 Axis Milling and Jig Boring department.
Complete Multi-Axis CNC Sinker EDM and Wire EDM including programmable "Turn While Burn" capabilities.
Complete CNC Lathe department.
Complete Grind and Hone department, including Jig Grind, Manual and CNC I.D. / O.D. Grinding, Surface Grinding, Centerless Grinding, and Honing.
Optical Flat Diamond, Double Face, Single Face, Roll Lapping and, Extrude Honing.
DP Technology "ESPRIT" CAD-CAM programming Systems supported by (6) Workstations.
All systems capable of receiving and processing customer-supplied computer files from customers via our 265-bit AES Encrypted File Transfer Network.
Complete inspection department with Automated Coordinate Measuring Machines.
Additionally, the workspaces at our manufacturing units are maintained in impeccable conditions and are fully secured for the best results.
Aerospace Machining Industry Applications
Some of the top applications in the aerospace industry are as below.
Custom machining of components used for flightworthy machinery. These are mostly parts with high-precision tolerances and are manufactured using close tolerance machining processes.
Small batch production runs for replacements and repairs of complex parts.
Custom precision tooling.
Rapid tooling of jigs, chassis, and brackets used in flying instruments.
Rapid prototyping and manufacturing of precision parts using an aerospace CNC machining process.
Trusted Manufacturer of Custom Parts
Maroney Company is one of the leading names in the world when it comes to manufacturing custom precision parts for the aerospace industry. Our clients are some of the best names in the industry, including, but not limited to federal agencies, satellite manufacturers and operators, defense contractors, and aircraft manufacturers and operators.