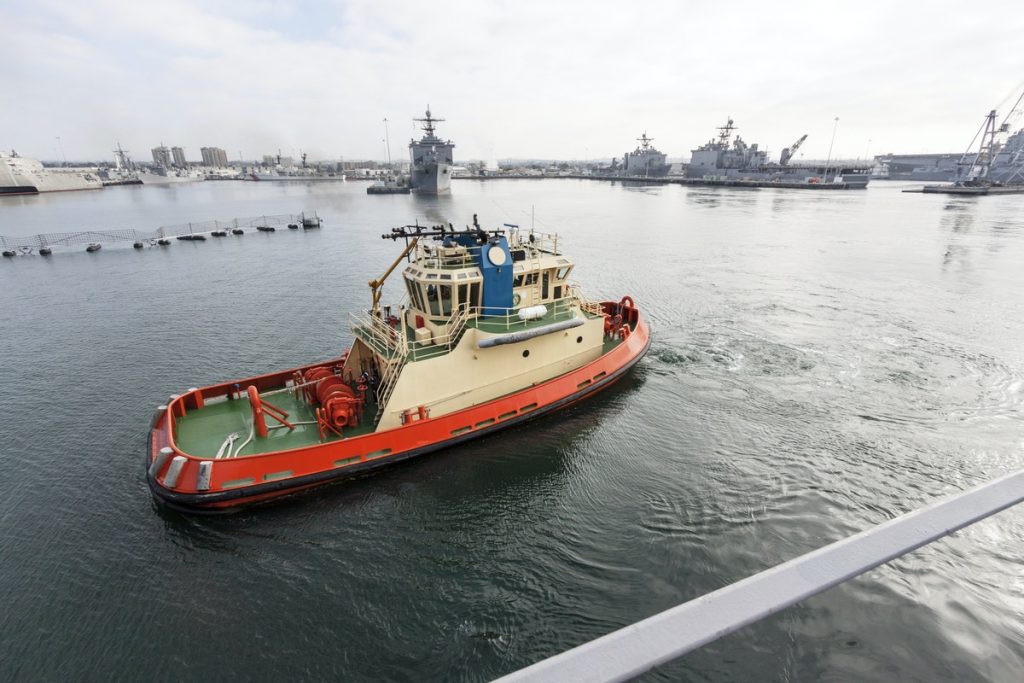 Precision Machining for the Naval and Marine Industry
Maroney Company works closely with clients in the naval and marine industry. We manufacture high-quality custom machined and precision parts for the intricate pieces of equipment that are used in this sector. Our excellent CNC milling and tooling capabilities allow us to handle complex designs and convert them into usable machine parts for our customers.
The main focus, when it comes to the marine and naval industry, is on guaranteeing superior-quality service that helps to optimize the entire supply chain for our clients. Maroney company is committed to quality and our AS9001AD and ISO 9001:2015 certifications bear testament to that fact.
The highly-skilled team of machinists and technicians at our organization have extensive knowledge and experience pertaining to the industry. They use the latest pieces of equipment in our work centers to produce custom-designed precision machined parts for our clients. Along with handling the design complexities, we are also equipped with the capability to scale up or down as per the requirements of our customers, thus helping them grow their business.
The naval and marine industry relies heavily on engineering feats and operates under strict guidelines. We are committed to maintaining compliances to these rules and guidelines and ensure to pay attention to the details. At present, Maroney company is a trusted manufacturing partner for several private and public navy and marine manufacturing companies in the country.
Naval and Marine Precision CNC Machining Services
The naval and marine industry sector comprises mainly engineering of vessels like boats, ships, oil rigs, and other maritime vessels as well as oceanographic engineering. Primarily, this field involves the application of various engineering technologies related to electrical engineering, mechanical engineering, electronics and telecommunication and computer science to ideation, design, development, manufacturing, operation, and maintenance of various types of watercraft. It also includes conducting research and studying the different aspects of oceanographic technology like propulsion plants, piping mechanisms, power machinery systems, automation and control mechanisms of both surface and under-the-surface watercraft.
Another facet of this field involves providing the required technology and support to the defense systems, i.e the Navy. This industry also supports the study of the world's vast water bodies in an attempt to understand the earth better. Thus, the naval and marine industry covers a wide gamut of applications and technologies. Needless to say, it functions on highly sophisticated and developed precision instruments and equipment. At Maroney Company, we use our capabilities to produce custom machined precision instrument parts for use in this industrial sector.
The main companies in this sector are the global shipbuilders, transportation (both cargo and passenger), naval architecture organizations, oil rigs, and other machinery operators and of course, the defense sector.
Custom Fabrication of Naval and Marine Equipment Parts
The naval and marine industry warrants the use of advanced technologies and precision machine parts for successful functioning. The extremely skilled team of professional machinists at Maroney Company makes use of the latest CNC milling and turning mechanisms in the EDM shops to produce high-quality custom machined parts for our customers. We can also scale up or down as per our customer's requirements, thus helping them maintain an agile and optimized supply chain.
Best Precision Tooling Capabilities- Latest pieces of equipment like Wire EDM with "Turn while Burn" capabilities, Multi-Axis CNC Sinker EDM, 4 and 5 Axis Milling and Jig Bore machines allow precision machining of complex designs. Additionally, we custom-create any complex machine parts with high accuracy.
Guaranteed Quality- As an AS9001AD and ISO 9001:2015 certified organization, we put a lot of emphasis on delivering the best quality services to our clients all the time. Our custom manufactured products are guaranteed to meet even the most stringent quality standards of the oil and gas industry.
Years of Industry Experience- Maroney Company has been a leading player in the industry since 1955. Our machinists have extensive experience and the necessary skill required to produce the best quality precision parts for marine and naval vehicles and machinery.
Naval and Marine Tooling Equipment and Capabilities
Below are examples of the advanced machinery and tooling capabilities available at the Maroney Company.
Complete 4 and 5 Axis Milling and Jig Boring department.
Complete Multi-Axis CNC Sinker EDM and Wire EDM including programmable "Turn While Burn" capabilities.
Complete CNC Lathe department.
Complete Grind and Hone department, including Jig Grind, Manual and CNC I.D. / O.D. Grinding, Surface Grinding, Centerless Grinding, and Honing.
Optical Flat Diamond, Double Face, Single Face, Roll Lapping and, Extrude Honing.
DP Technology "ESPRIT" CAD-CAM programming Systems supported by (6) Workstations.
All systems capable of receiving and processing customer-supplied computer files from customers via our 265-bit AES Encrypted File Transfer Network.
Complete inspection department with Automated Coordinate Measuring Machines.
Highly secure, organized and state-of-the-art workspaces.
Naval and Marine Precision Machining / Tooling Industry Applications
Some of our top applications in this industry are as follows:
Rapid tooling and jig boring of brackets and chassis for production engineering.
Custom machining of components that require high-precision tolerances.
Composite tooling.
Rapid prototyping using our jog boring and EDM shop capabilities.
Rapid prototyping of custom parts using CNC milling and turning capabilities.
Small production cycles for repairs and replacements of custom machined parts.
Trusted Manufacturer of Custom Marine / Naval Machine Parts
Maroney Company has a long history of working with some of the biggest names in the field of naval and marine engineering. We have the capabilities and professional expertise that is needed to manufacture the precision parts required in this industry. As a result, we are considered to be one of the trusted manufacturers when it comes to the naval and marine industry.