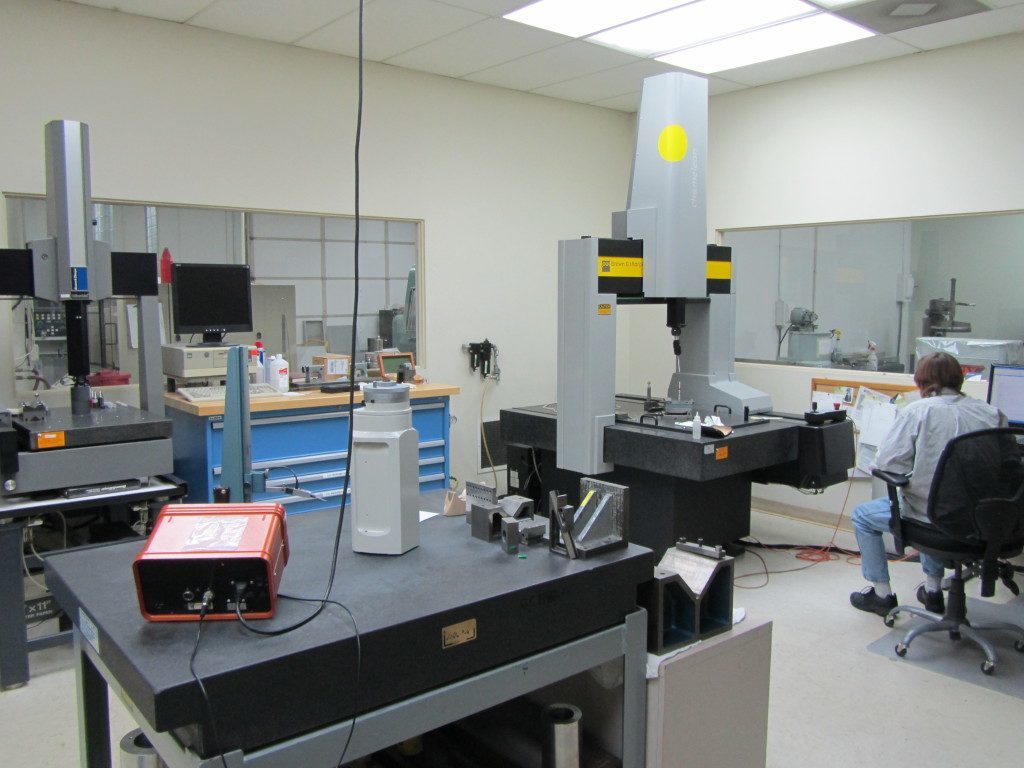 Precision Engineering Inspection Services
With over six decades of experience in the field of precision machining, Maroney Company is one of the leading providers of custom tooling and machining worldwide. Our testament to quality is possible due to our rigorous and detailed inspection department.
The experienced machinists, technicians and engineers at our company use the latest state-of-the art machines, tools and equipment to fulfill the customer's precision engineering requirements.
We have the following inspection equipment:
When it comes to inspection of finished goods, process quality control is essential. The disciplined and experienced technical staff at Maroney Company adheres to stringent quality standards. One of the steps in which they achieve this is by maintaining properly organized and clean workspaces. Additionally, temperature control systems keep these facilities further secure.
All these factors have helped Maroney Company to provide exemplary and consistent services to the customers over the years.
Superior Inspection Services
The work we do at Maroney Company requires the highest standards in quality control. We achieve all of our goals by monitoring, inspecting and observing thoroughly every bit of our manufacturing process. We always remember that quality control begins long before the projects are finished. That's why for us in Maroney Company, the inspection process is taken care of by the most experienced, dedicated, motivated and prepared technicians, machinists and engineers; who never take a single part of the work for granted.
Inspection Equipment and Capabilities:
Our inspection department makes it possible for us to offer the best results available. We achieve this by working with the following inspection equipment:
Brown and Sharpe Chameleon CMM
This is a Coordinate measuring machine that allows us at Maroney Company to perform precision engineering inspection in one of the most accurate fashion in the market. It comes with a Renishaw PH10MQ probe head, both P17-2 and PI 200 probe interface and many other features that allow our personnel to get spot on and a detailed measurement.
Brown and Sharpe Microval CMM
This device is a small CMM unit capable of fitting through a standard door frame. Granite table insert in cast body, with steel scales with ribbon encoders. The CMM is operated by air, moved hand and has 3 axes locks. The CMM is error-mapped and calibrated by our technicians with the optimized available software. This machine gives us repeatability accuracy of 3 um, linear accuracy (um) of 3.5 +4L/1000.
Jones and Lamson Optical Comparator Model FC-14
This machine is a state-of-the-art measurement and observation tool that our inspection personnel utilizes to observe, compare and verify a vast number of variables that our precision engineering projects always carry with them. It is equipped with 10x, 20x, 31.25x, 50x, and 100x lenses, reflection attachment, stage accessories and Microcode II DRO. Every single one of its features, alongside our personnel expertise, is what makes us always exceed our customers' expectations.
It is also worth mentioning that our goals are achieved not only by applying what the previously mentioned machines have to offer but also with these great set of measuring, comparing, observing and analysis equipment that we at Maroney Company have available:
Vision Stereo Zoom Dynascope
Moore Measuring Machine No. 3
Taylor Hobson Roundness Checking
Surtronic 4 Profilometer
Tsugami Toolmaker's Scope
Pratt and Whitney Laserule no. 1
Ram Optical System
Our inspection department is what sets us apart, and makes us surpass our client's expectations when giving us a certain set of objectives to be accomplished. Attention to detail and taking nothing for granted are the things that make Maroney Company the best option when it comes to precision machining.
Contact Us for all your Custom Machining and Tooling Requirements
At Maroney Company, we look forward to helping our customers with their precision engineering needs. Please give us a call at (818) 882-2722 or contact us to discuss your requirements and find custom solutions tailored just for you.