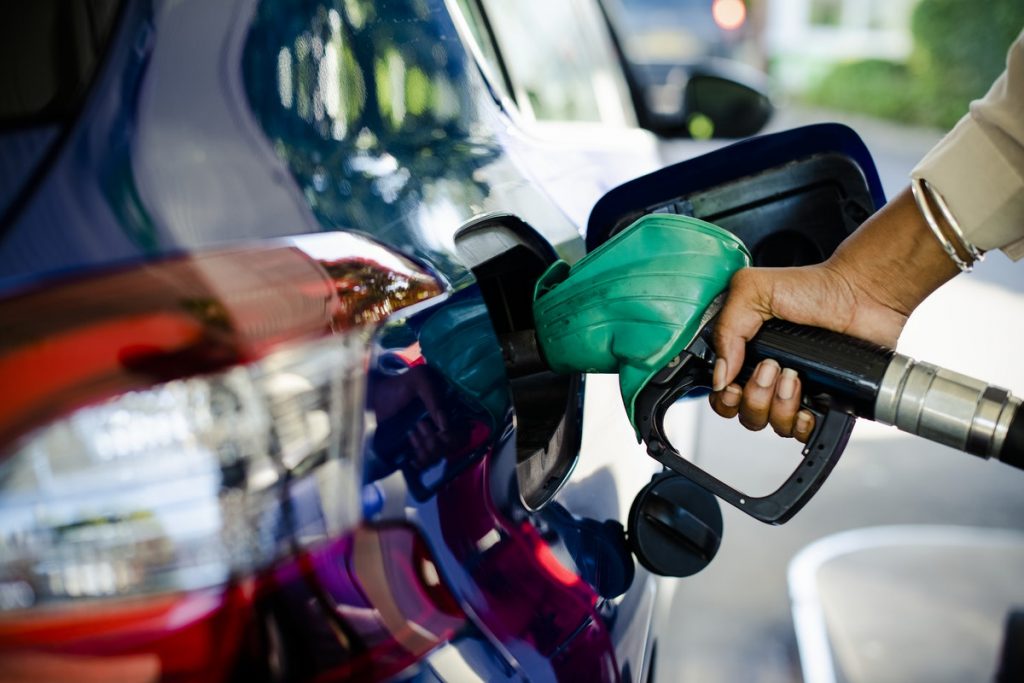 Precision Machining for the Oil and Gas Industry
The oil and gas industry is highly specialized in nature and as such, it requires robust precision parts for its manufacturing processes. Maroney Company has extensive experience of working closely with some of the top oil and natural gas companies across the country. With the rapid improvements in technology in this field and the increase in demand, our oil and gas clients are in need of an agile supply chain to meet the needs. We help them achieve business success by providing custom tooling, designing, precision machining, and top-of-the-line CNC machining and turning services.
Our main focus lies in providing high-quality services to our customers in this industry sector. We are an AS9001AD and ISO 9001:2015 certified company and have been guaranteeing quality service to our customers for over 6 decades.
The highly-skilled team of machinists at our organization use their profound industry experience to design and manufacture custom machined parts for the oil and gas industry. The latest pieces of equipment at our machine shops enable our technicians to not only handle the most complex of designs but also to scale as per the client's requirements. All these capabilities allow us to adjust our production engineering cycles as per the needs of our clients.
The oil and natural gas industry has strict guidelines when it comes to the manufacturing of devices and equipment parts. We take compliance with these rules and regulations very seriously and pay attention to detail to ensure that it is maintained.
The Oil and Gas Industry
The oil and natural gas industry is the largest business sector globally in terms of its dollar value. Since these fuels are a crucial part of modern society's everyday life and commerce, the oil and gas sector has significant contributions to the GDP of many countries. It generates billions of dollars in revenue, thus playing an important role in the world's economy.
The industry is differentiated into three segments, based on its primary functions-
Upstream- This includes companies involved in prospection, exploration, and production (E&P). They are the ones who find the oil reservoirs and drill the oil and gas wells.
Midstream– These companies are primarily responsible for the transportation of the mined oil and natural gas from the drilling sites to the refineries.
Downstream– The downstream sector companies take care of the oil and gas refining processes as well as handle the sale of the finished products.
Some of the biggest players in the global oil and gas industry are Royal Dutch Shell plc, Sinopec, Exxon Mobil, BP plc, Saudi Aramco, and Valero.
Custom Machining of Oil and Gas Equipment Parts
The nature of job requirements in the oil and gas industry necessitates the use of highly sophisticated pieces of equipment for mining and refining. This is where Maroney Company comes in. Our extremely skilled team of machinists use the latest machinery to convert complex designs into custom machined parts with precision for this industry. Moreover, we also have the capability to scale up or down as per the needs of our clients, thus providing them with an agile supply chain.
Best Precision Tooling Capabilities- Latest pieces of equipment like Wire EDM with "Turn while Burn" capabilities, Multi-Axis CNC Sinker EDM, 4 and 5 Axis Milling and Jig Bore machines allow precision machining of complex designs. Additionally, we custom-create any complex machine parts with high accuracy.
Guaranteed Quality- As an AS9001AD and ISO 9001:2015 certified organization, we put a lot of emphasis on delivering the best quality services to our clients all the time. Our custom manufactured products are guaranteed to meet even the most stringent quality standards of the oil and gas industry.
Years of Industry Experience- Maroney Company has been a leading player in the industry for more than 6 decades. Our machinists have extensive experience and the necessary skill required to produce the best quality precision parts for oil and gas equipment and machinery.
Oil and Gas Tooling Equipment and Capabilities
Below are examples of the advanced machinery and tooling capabilities available at the Maroney Company.
Complete 4 and 5 Axis Milling and Jig Boring department.
Complete Multi-Axis CNC Sinker EDM and Wire EDM including programmable "Turn While Burn" capabilities.
Complete CNC Lathe department.
Complete Grind and Hone department, including Jig Grind, Manual and CNC I.D. / O.D. Grinding, Surface Grinding, Centerless Grinding, and Honing.
Optical Flat Diamond, Double Face, Single Face, Roll Lapping and, Extrude Honing.
DP Technology "ESPRIT" CAD-CAM programming Systems supported by (6) Workstations.
All systems capable of receiving and processing customer-supplied computer files from customers via our 265-bit AES Encrypted File Transfer Network.
Complete inspection department with Automated Coordinate Measuring Machines.
Highly secure, organized and state-of-the-art workspaces.
Our Top Oil and Gas Industry Applications
Some of our top applications in this industry are as follows-
Rapid tooling and jig boring of brackets and chassis for production engineering.
Custom machining of components that require high-precision tolerances.
Composite tooling.
Rapid prototyping using our jog boring and EDM shop capabilities.
Rapid prototyping of custom parts using CNC milling and turning capabilities.
Small production cycles for repairs and replacements of custom machined parts.
Trusted Manufacturer of Custom Parts
For over 6 decades, Maroney Company has been working with some of the leading organizations in the field of the oil and gas industry. Our team of skilled machinists and technicians guarantee high-quality services when it comes to custom tooling of precision machined parts for the oil and natural gas sector.