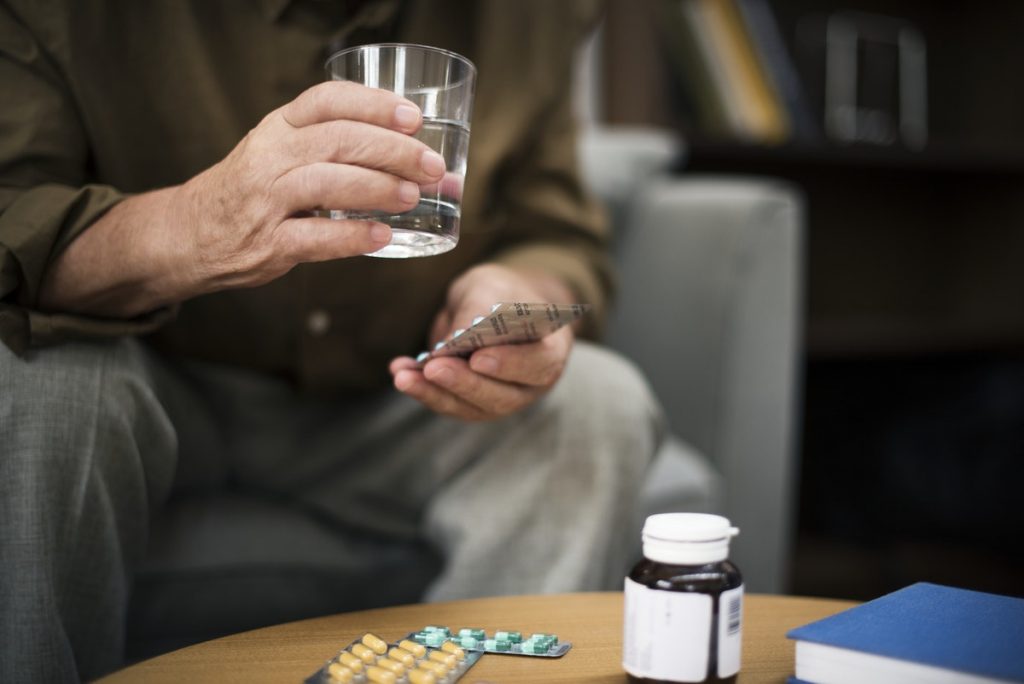 Precision Machining for the Pharmaceutical Industry
The pharmaceutical industry is highly specialized both in terms of its processes and the materials used for production. As a result, this sector is heavily dependent on custom machined precision instruments used for manufacturing. Maroney Company has been working hand-in-hand with major pharmaceutical companies for a long time by providing the required CNC milling, turning, and other relevant custom machining services. Our production engineering capabilities are designed to help our clients achieve the optimal levels of production engineering, thus meeting their demands.
Our main focus lies in providing high-quality services to our customers in the pharmaceutical industry. Maroney company is committed to service quality and our AS9001AD and ISO 9001:2015 certifications bear testament to that fact.
The highly-skilled team of machinists at our organization use their profound industry experience to design and manufacture custom machined parts for the industry. The latest pieces of equipment at our EDM shops enable our technicians to handle the most complex of designs. We also have the capability to scale our production runs as per our client's requirements. All these factors together help us to offer an agile supply chain that serves the rapidly growing medical industry.
There are strict rules and regulations regarding the handling and usage of the materials and chemicals involved in the pharmaceutical industry. As a result, we take the utmost care to maintain compliance with all the guidelines in place and ensure great attention to details. Presently, Maroney Company works closely with some of the biggest names in the pharmaceutical industry.
The Pharmaceutical Industry
As a part of the healthcare sector, the pharmaceutical industry primarily deals with medications. This includes the discovery, development, production, and marketing of drugs and medications.
The pharmaceutical industry thus comprises of various types of businesses pertaining to drug manufacturing, marketing as well as research and development in the field of biotechnology.
The main aim of the pharmaceutical industry is to create and produce drugs that treat and cure diseases, prevent infections, alleviate symptoms and vaccinate against certain diseases. It is needless to say that this industry directly affects the health of the global population. That is why it is monitored by various international and nation-specific regulatory bodies on things like patents, drug safety measures, quality, and drug pricing. Some of the foremost regulatory bodies are-
World Health Organization (WHO)
US Food and Drug Administration (FDA)
Medicines and Healthcare Products Regulatory Agency (MHRA)
There are many pharmaceutical manufacturers and companies across the globe. Some of the leading names in the industry are Pfizer, GlaxoSmithKline, Sanofi-Aventis, Johnson & Johnson, Merck & Co, Eli Lilly & Company, etc.
Custom Machining of Pharmaceutical Equipment Parts
The team of highly-skilled machinists at Maroney Company has the experience and the equipment needed for high precision machining of the custom equipment parts. Our capabilities when it comes to creating parts for the pharmaceutical industry are as follows-
Best Precision Tooling Capabilities- Latest pieces of equipment like Wire EDM with "Turn while Burn" capabilities, Multi-Axis CNC Sinker EDM, 4 and 5 Axis Milling and Jig Bore machines allow precision machining of complex designs. Additionally, we custom-create any complex machine parts with high accuracy.
Guaranteed Quality- As an AS9001AD and ISO 9001:2015 certified organization, we put a lot of emphasis on delivering the best quality services to our clients all the time. Our custom manufactured products are guaranteed to meet the strict quality standards warranted by the pharmaceutical industry.
Years of Industry Experience- Maroney Company has been a leading player in the industry since 1955. Our machinists have extensive experience and the necessary skill required to produce the best quality precision parts for use in the pharmaceutical industry.
Medical Tooling Equipment and Capabilities
Below are examples of the advanced machinery and tooling capabilities available at the Maroney Company.
Complete 4 and 5 Axis Milling and Jig Boring department.
Complete Multi-Axis CNC Sinker EDM and Wire EDM including programmable "Turn While Burn" capabilities.
Complete CNC Lathe department.
Complete Grind and Hone department, including Jig Grind, Manual and CNC I.D. / O.D. Grinding, Surface Grinding, Centerless Grinding, and Honing.
Optical Flat Diamond, Double Face, Single Face, Roll Lapping and, Extrude Honing.
DP Technology "ESPRIT" CAD-CAM programming Systems supported by (6) Workstations.
All systems capable of receiving and processing customer-supplied computer files from customers via our 265-bit AES Encrypted File Transfer Network.
Complete inspection department with Automated Coordinate Measuring Machines.
Highly secure, organized and state-of-the-art workspaces.
Our Top Medical Industry Applications
Some of the top applications in the medical industry are as below.
Custom machining of components used for complex equipment used in pharmaceutical production engineering.
Rapid prototype machining of parts using CNC machining processes.
Custom precision tooling of brackets and chassis utilized for pharmaceutical manufacturing.
Low -volume production cycles for high-variable custom parts that require tight tolerance machining.
Trusted Manufacturer of Custom Parts
For years, Maroney Company has been manufacturing custom machined parts for the pharmaceutical industry. Our expertise and experience in this field, along with our promise of superior-quality service, makes us one of the leaders in this field.